Vertical Submersible Deep Well Water Pump
Description
QJ/QJR Series are vertical multi-stage submersible pumps designed for
Pumping clean water from deep wells, rivers, reservoirs and mines etc., as
Well as applications in industrial water supply, agricultural irrigation projects.
Fire fighting and so on.
QJR is specially designed for geothermal applications featured by heatresisting,
Anticorrosion and anti-aging properties, water temperature up to
90ºC
Construction & Features
1. Compact vertical centrifugal multi-stage design with perfect standardization and
Generalization, easy operation and convenient maintenance.
2. A complete electric submersible pump includes a water pump set, electric motor, adischarge piping, water-proof cable and a control panel.
3. Submersible motor filled with clean water for cooling and lubrication. And the pressure regulation switch, located at the bottom of motor, shall automatically operate to balance the pressure fluctuation caused by temperature variations.
4. A sand slinger and oil-sealed skeleton are equipped at the upper part of motor to form a closed operating system for the motor, thus preventing any sand to penetrate into the motor.
5. Water injection hole as well as air release hole are designed at the upper part of the motor, and water release hole at bottom (lower) part.
6. Thrust bearing and collar are designed at lower part of motor to stand the weight of thesquirrel caged rotor and the axial thrust residual.
7. Water-proof electromagnetic wiring for stator with excellent insulation.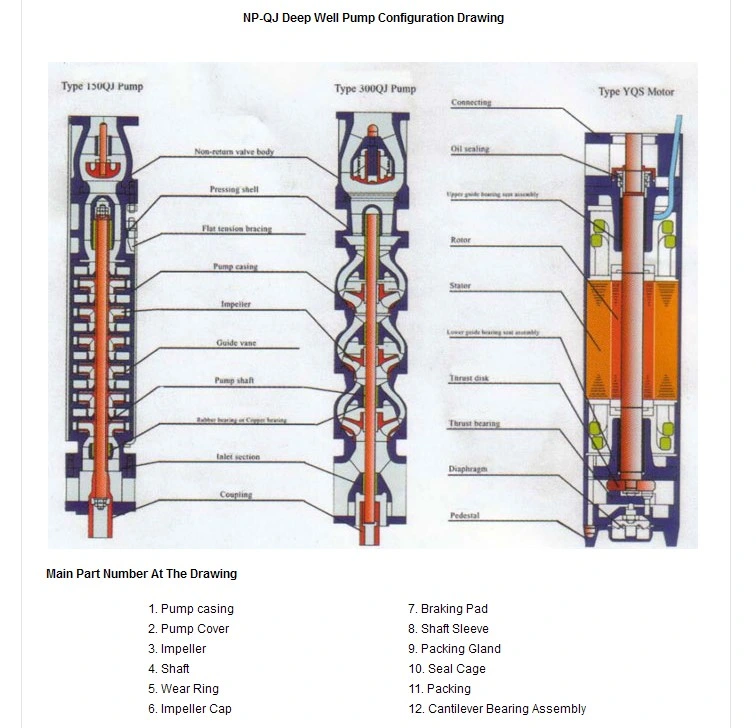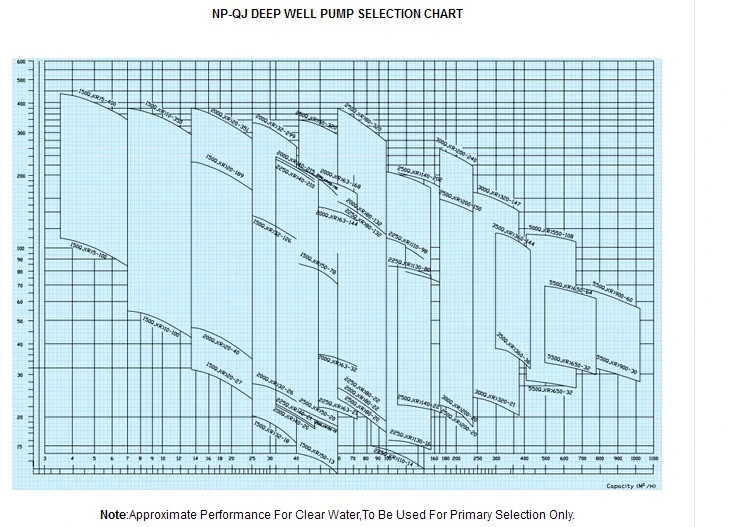 Shijiazhung NaiPu Pump Co., Ltd Is specialized in the manufacture and sales of all kinds slurry pump and pump parts. For more than

20 years. Our products are widely used in mining, power, metallurgy, coal, dreading building material and other industril lineds to pump concentrate, tailings, sludge, and other abrasive, high density slurries.


The main Products As follows:

1. ZJ(R), ZJM, ZJH Series Slurry Pump
2. ZJD-low Abrasive slurry pump
3. ZJG-High Head Slurry Pump
4. ZJL(R) Vertical Sump slurry Pump
5. ZJQ Submersible Slurry pump
6. ZJF- Froth slurry pump
7. ZG-High Efficiency Slurry Pump
8. ZJW-Feeding Slurry Pump
9. WQ-Submersible sewage slurry pump
10. IS-Clean water Pump
11. QJ- Deep well pump
12. ISW-End Suction Pump
13. WS Series Dredging Sand Pump
14. Slurry PUMP Spare parts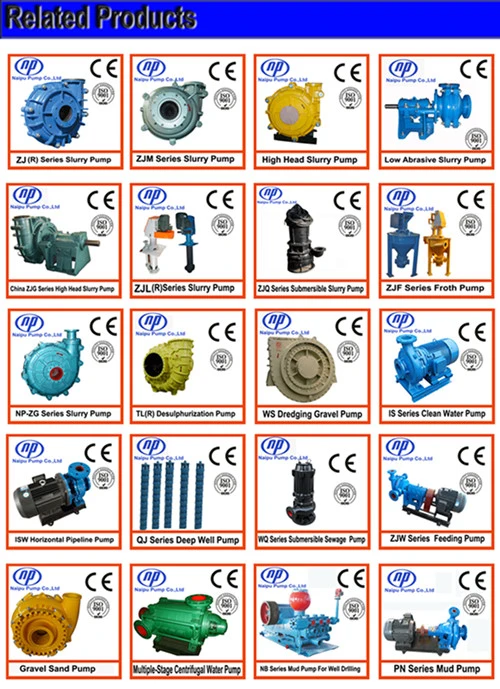 If you have specific parameters and requirements for our Vertical Multi-Stage Submersible Deep Well Water Pump, customization is available
For More Information, please Do not hesitate to contact with us.