The C.A.G 2.0-inch-High Pressure Gasoline Water Pump, is powered by a 6.5HP/196cc OHV, 4 stoke, air cooled TG200 C.A.G petrol engine with a 2 inch NPT inlet diameter, and a 1.5 inch/2×1 inch outlet diameter. This high pressure water pump can easily transfer up to 30m³ per hour of clear or dirty water. This C.A.G gasoline water pump is ideal for sprinkler systems, remote area firefighting, emergency water supply, and washing down equipment.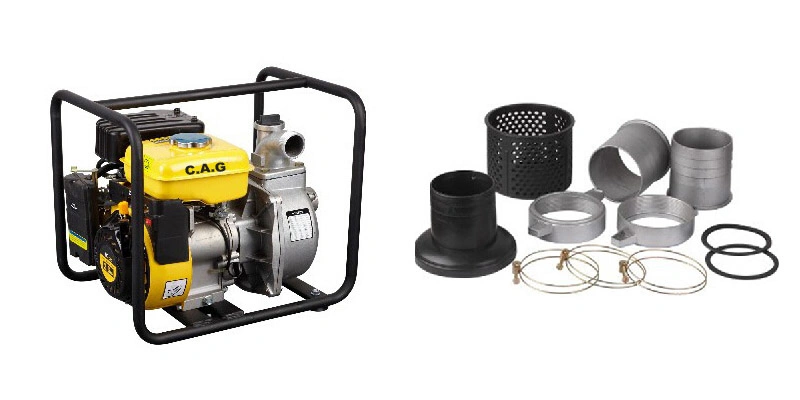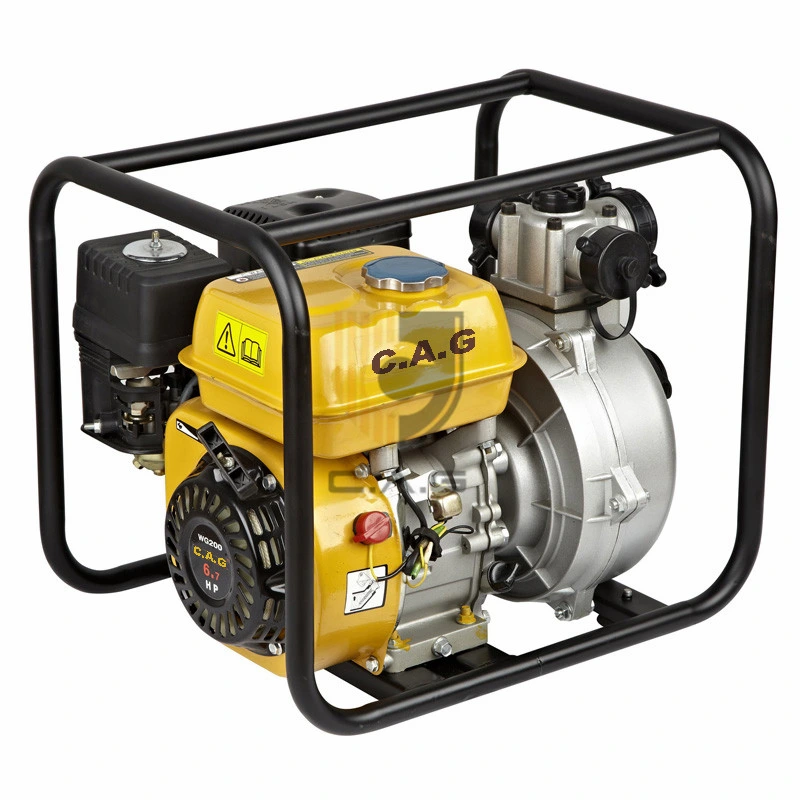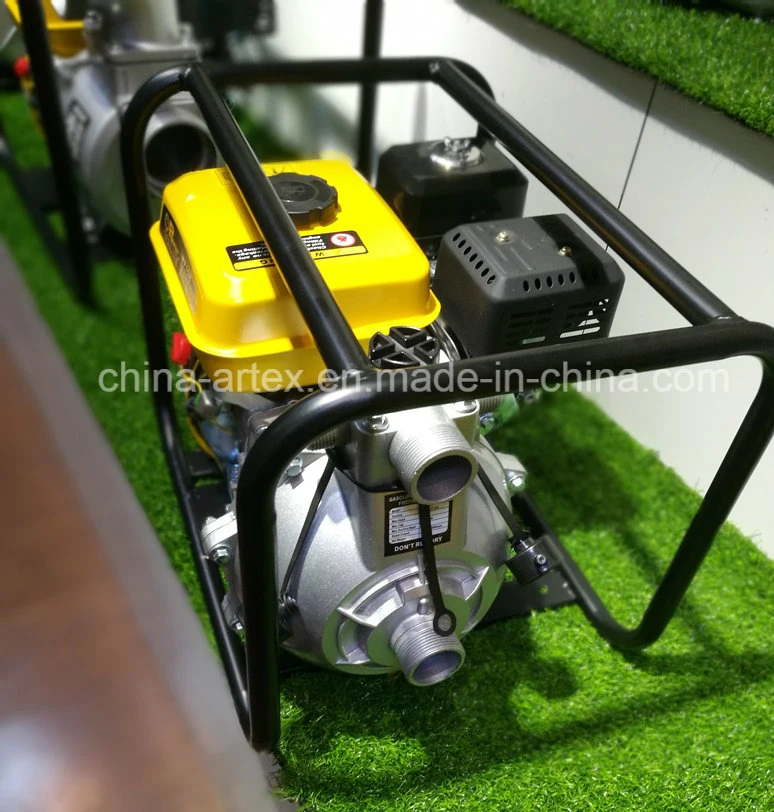 Small Gasoline Water Pump
Data for CAG Gasoline Water Pump

Model

TP20HP

Inlet and outlet size

50mm (2″)

Displacement

30m³/h

Pump lift

68m

Suction height

7m

Engine model

TG200

Displacement

196cc

Engine max output

6.5/3600(HP/rpm)

Engine max torque

10.8/3600(HP/rpm)

Fuel volume

3.6L

Bore x stroke

68×54 (mm)

Compression ratio

8.5:1

Oil volume

0.6L

Start mode

transistor magneto

NW/GW

recoil

Package dimensions

515*405*450 (mm)



• Equipped with excellent CAG gasoline engine.
• 10% more efficiency,less noise and better emission.
• Optional low-oil shutdown protects the generator.
• Full tubular-frame protection with vibration-damping mounts.
• Optional wheel-kit for easy transport.
• Self-start and remoter start as an optional.
• EU, US , AU and other receptacle for choice.
• Anti-rust cast iron impeller and diffuser.
• Durable silicon carbide mechanical seal.
• Easy to maintain, wide range of applications.