QDL Vertical centrifugal pump theory fire pump for fire fighting:
QDL/QDLF series fire pumps are mainly used in the fire hydrant and automayic spray extinguishing systems etc, in the fixed fire fighting system in enterprises, institutions, project construction, high-rises and so on. The pumps deliver clean water and mediums similar to water regarding physiochemical property, not containing soild granules. The pumped medium temperature up to 120ºC.
The pump is the third generation of our company based on the performance parameters of international standard ISO2858 and JB/T6878.2-93, and "performance requirement and experimental method of fire pump" of GB6245-2006 issued newly by nation. it is an upgraded product of old type with flow range of 4 to 90m3/h and lift range of 15 to 250m.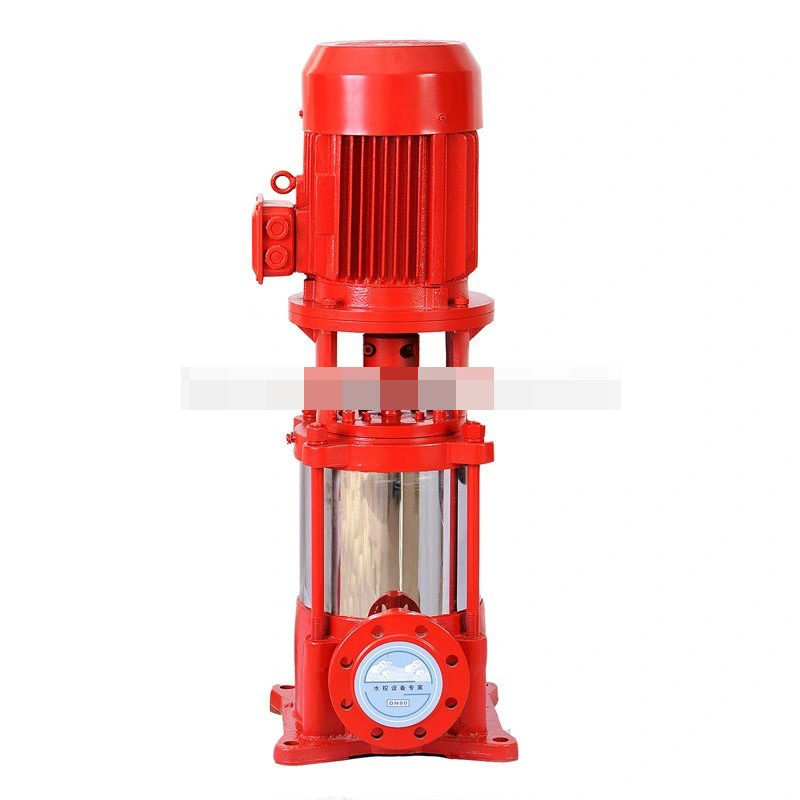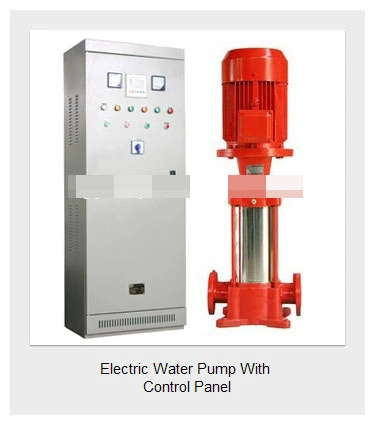 SPECIFICATIONS
Name
Vertical centrifugal fire pump
Pumped Medium
Clean water (≤120ºC)
Flow Range
2~150m3/h
Head Range
15~250m
Inlet&Outlet Dia.
DN25~100mm
Overflow Parts Material
SS304 / Cast iron
Rated Speed
2900/3500rpm
Motor Power
0.75~110kw
Electric Voltage
110~560V
Electric Frequency
50 / 60Hz

>>> Applications:
> Fire fighting system: It is suitable for fire-fighting water supply in many places, such as communities, hotels, office building, shopping centers, factories, hospitals, etc.
> Industrial water booster system: process water system, cleaning system, high pressure flushing system.
> Industrial liquid transportation: cooling and air conditioning system, boiler feed water and condensing system, machine tool kit, acid and alkaline medium conveying.
> Water treatment: water treatment system of ultrafiltration system, reverse osmosis system, distillation system, separator and swimming pool.
> Irrigation: farmland irrigation, sprinkler irrigation, drip irrigation.
>>> Main Features:
> Long service life: Adopt excellent hydraulic model and the advanced manufacturing technology, greatly improve the performance and service life of pump.
> Running stability and no leakage: Because of the shaft seal use hard alloy and fluorine rubber mechanical seal, the pump can improve the reliability of the pump running and is without leakage.
> Corrosion resistance: The pump's overflow parts are made of stainless steel 304, the pump can be applied to transfer corrosive medium.
> Easy to install: The inlet and outlet of the pump is located in the same level. The fire pump can be directly connected with fire pipeline. The overall structure is compact, small volume, light weight.
> International standard motor: The pumps couple with international standard motors, the user can easily equipped with motor according to need.
> The fire fighting control cabinet can be added: According to user needs, we can provide intelligent protector to protect the pump in dry running, lack of phase, overload, etc. The control cabinet can be design for fire fighting, such as automatic fire booster control funtion, build-in fire alarm, etc.
>>> Work condition:
> Clean cold or hot water without soild and fibers.
> Pump medium: -15ºC~+120ºC
> Working temperature: ≤+40ºC
> Altitude: ≤1000m
If the working temperature is more than 40ºC or the altitude more than 1000m, pls let us know.
>>> Related Products
We are water pump manufacture, so we produce many kinds of fire pumps and water pumps, as below: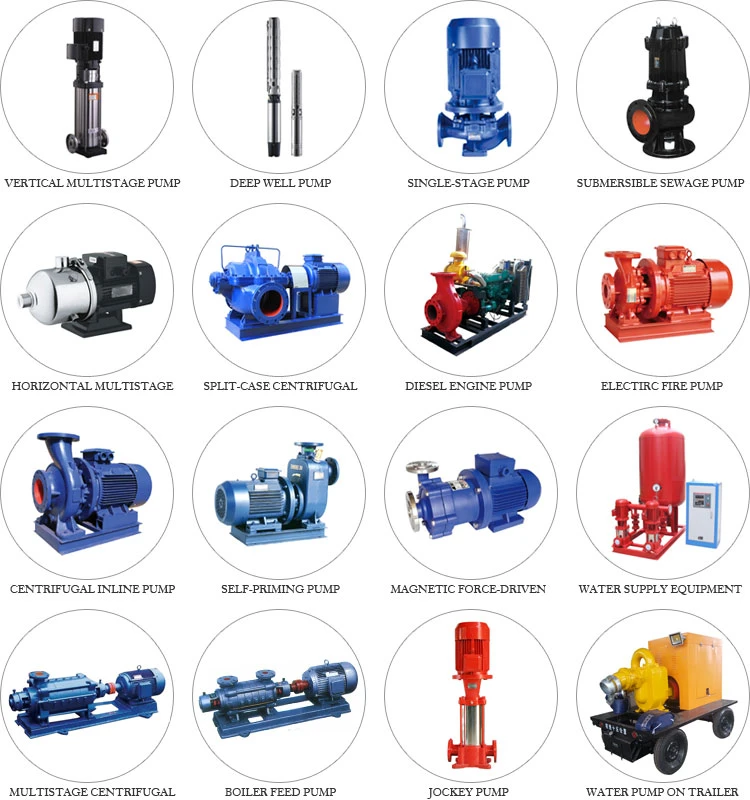 >>> Our Company

Shanghai Kaiyuan Pump Industrial Co., Ltd. is one of the leading pump manufacture in Shanghai, China, specializing in producing all kinds of water pumps with various and complete specifications. We have two production bases in Shanghai.
Our company has passed the Test Certification issued by Shangahi Mechanical & Electrical Testing Center and the evaluation of "ISO9001:2008" Quality Control Certificate. Our pump performance can meet all client's requirements. All kinds of water pumps have been widely used in the fields as follows: fire fighting system, water supply and drainage for industries and cities, pressurized water supply for high-rise buildings, irrigation and drainage for farmland, textile industrial and paper production and other related fields.
Our products are well sold in more than 50 countries in the world, such as Italy, Pakistan, Austrialia,
Thailand, Ecuador......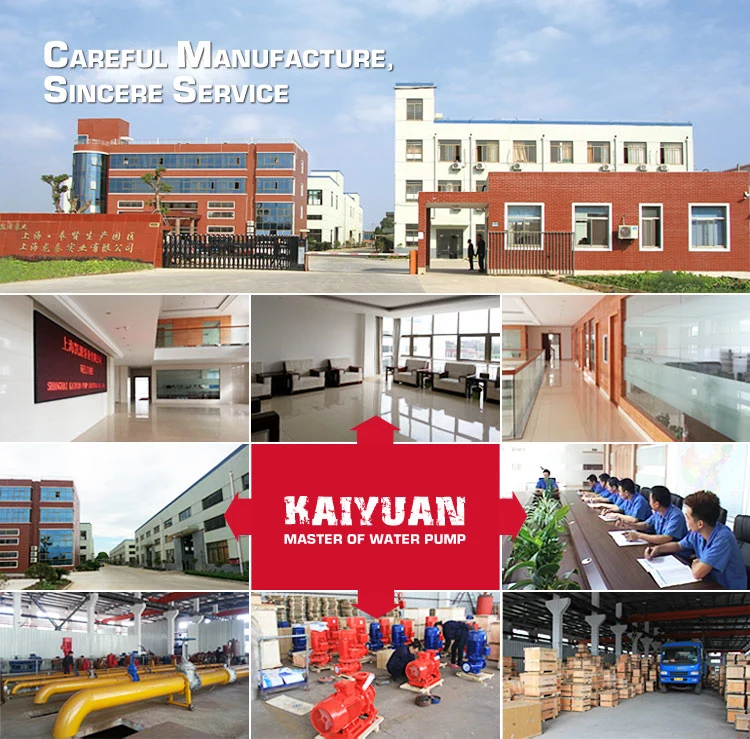 >>> Contact Information