Diesel Engine Fire Water Pump (D, DG) Made in China
D single suction multistage pumps are suitable to deliver the water or other liquids with similar physical and chemical properties as that of water, which temperature not exceed 80 C, are used for water supply duties in municipal engineering and factories as well as water drainage in mining.
Applications:
Pressure boosting installations
Boiler feed water plants
Hot and cold water circulation
Fire fighting
| | | |
| --- | --- | --- |
| INLET, OUTLET | mm | 40--250 |
| FLOW | m³ /h | 3.75--550 |
| HEAD | m | 66--1050 |
| POWER | KW | 4--1250 |
| TEMPERATURE | º C | ≤ 80 |
| SPEED | r/min | 1480/2950 |
Main Products
End-suction pump
Close coupled end-suction pump
Split case pump
Mutistage pump
Self-priming pump
Submersible axial pump
Submersible sewage pump
Sewage pump
Dredge and slurry pump
Chemical pump
Vacuum pump
Fire fighting pump set
About Us
We manufacture and market a broad range of OEM and brand labeled pumps for diverse markets such as Oil & Gas, Mining, Chemical, Power, Hydrocarbon and Water resources; in addition to providing manufacturing services ---to a broad range of international OEM customers.

We have developed a wide range of manufacturing capabilities, including in-house, in-line cast iron and cast steel foundry production lines, a well developed modern machine shop with the latest CNC equipment, and an engineering department with 124 engineers utilizing the latest 3D CAD and simulation software. Manufacturing has a comprehensive set of modern inspection and diagnostic equipment; our quality standards conform to ISO 9001.

Established in 1965, our history is deeply rooted in technology. We have made continuous improvements in capital equipment and company wide process control. To meet the needs of the Global markets we have made significant investments in high volume manufacturing and modern computer based engineering and inspection equipment.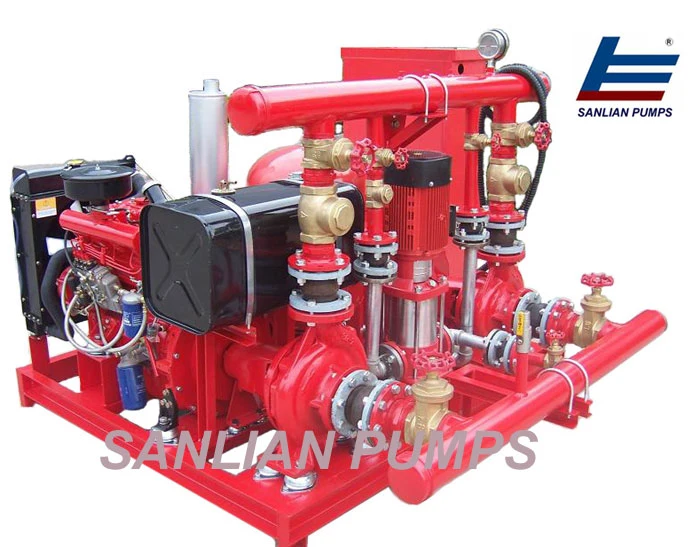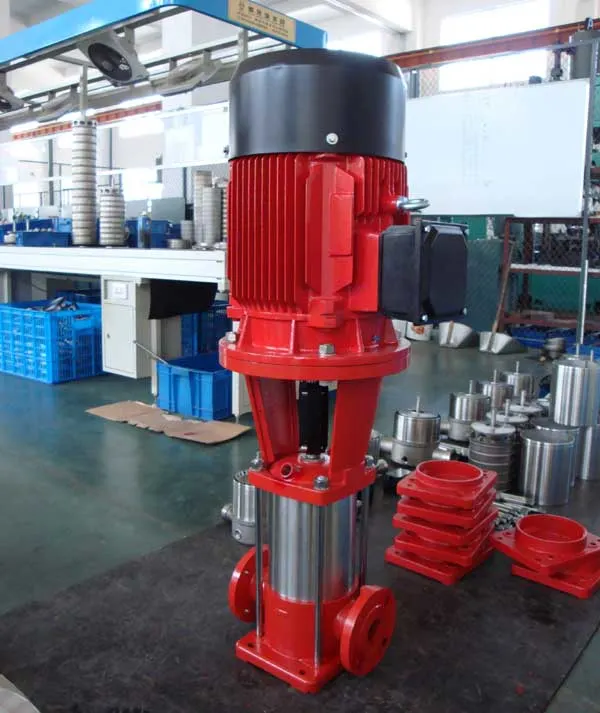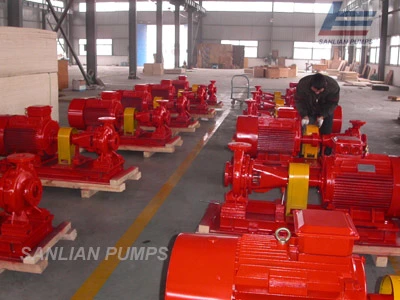 Quality Assurance
Our R&D, manufacturing, production and testing facilities are all centrally housed and constantly improved as the most modern and efficient facilities in China. Supplying quality pumps has been the common commitment for all Sanlian people.
Sanlian Pumps represent a fusion of computer-aided design and manufacturing echniques, guaranteeing you the best performance. To maintain the high standard quality set by Sanlian, all pumps are subjected to stringent inspection at all stage of production. They also comply with the appropriate international quality assurance and inspection standards. As a symbol of this reliability, Sanlian has been accredited with ISO 9001 certification.
Sanlian Pumps has built up solid reputation by providing performance and quality products to all applications for decades of years, our active involvement in supplying custom engineered pumps have also been proven as an accredited source by our OEM partners.

We continue to take pride of servicing all our customers from different applications with the highest standards products.