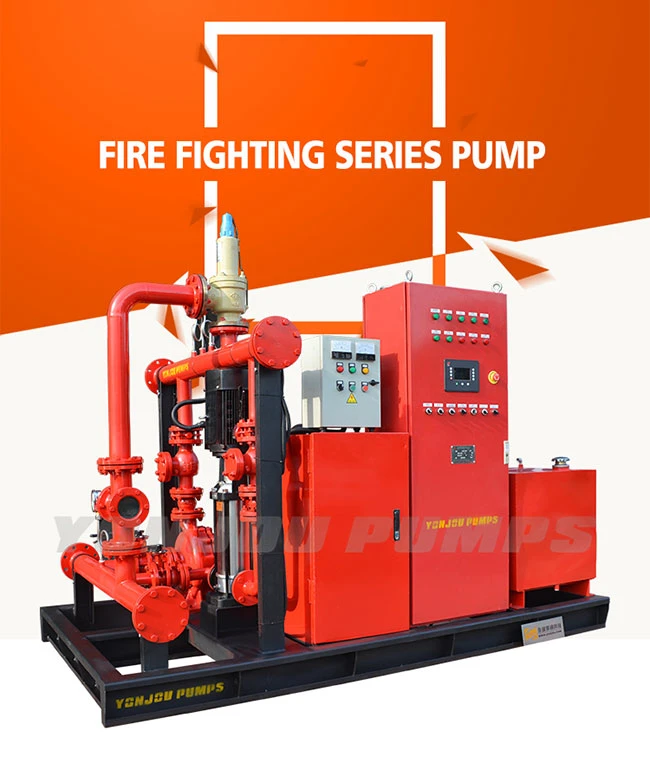 Summarize:


XBC series diesel engine fire pump team

comprise a combination of electric motor pump, diesel engine pump and jockey pump that used for fire fighting systems. Fire pumps are required to comply with Local Civil Defense Authority regulations and International Codes of Practice e.g. National Fire Protection Association (NFPA).

1. Using Instruction
Altitude ≤ 1000m;
Ambient temperature: +5 °C ~ +40 °C;
Relative humidity: ≤ 90%.
2. Application Scope
Equipment for warehouses, docks, airports, petrochemical, power plants, liquefied gas, textiles, ships, oil tankers and other occasions of a fire service.
Product details:
1.Advantages
Reliable: It can run in the condition of power cut.
Fast: It can fully run in 15 seconds after the start signal
Economic: No long time electric cost.
Convenience: It can be remote controled by App in phones.

2.Components
1.Electric pump: kinds of end suction pump, split case pump, multistage pump.
made of cast iron, stainless steel.
Impeller can be bronze.
2.Diesel pump: Flow is the same with electric pump.
It connects the pump set with high elastic coupling or universal joint.
It also includes water tank,oil tank, fans, control screen etc.
3.Jockey pump: Horizontal or vertical, small flow, head is higher than electric or diesel pump
4.Control panel: control the pumps automatically with overload, overcurrent protection
5.Accessories: Check valve, Gate valve, Pressure tank (0.6 Mpa, 1.0 Mpa, 1.6 Mpa)
Pressure gauge, Pressure sensors, Import and export common pipe,
Soft joints, Flanges and common base.
Performance Data: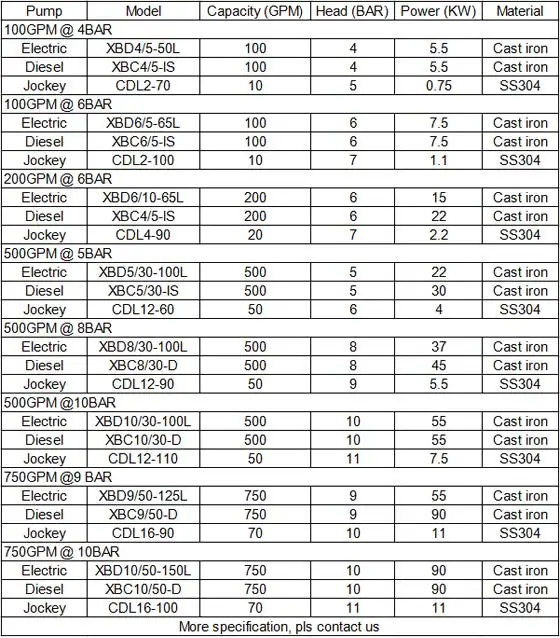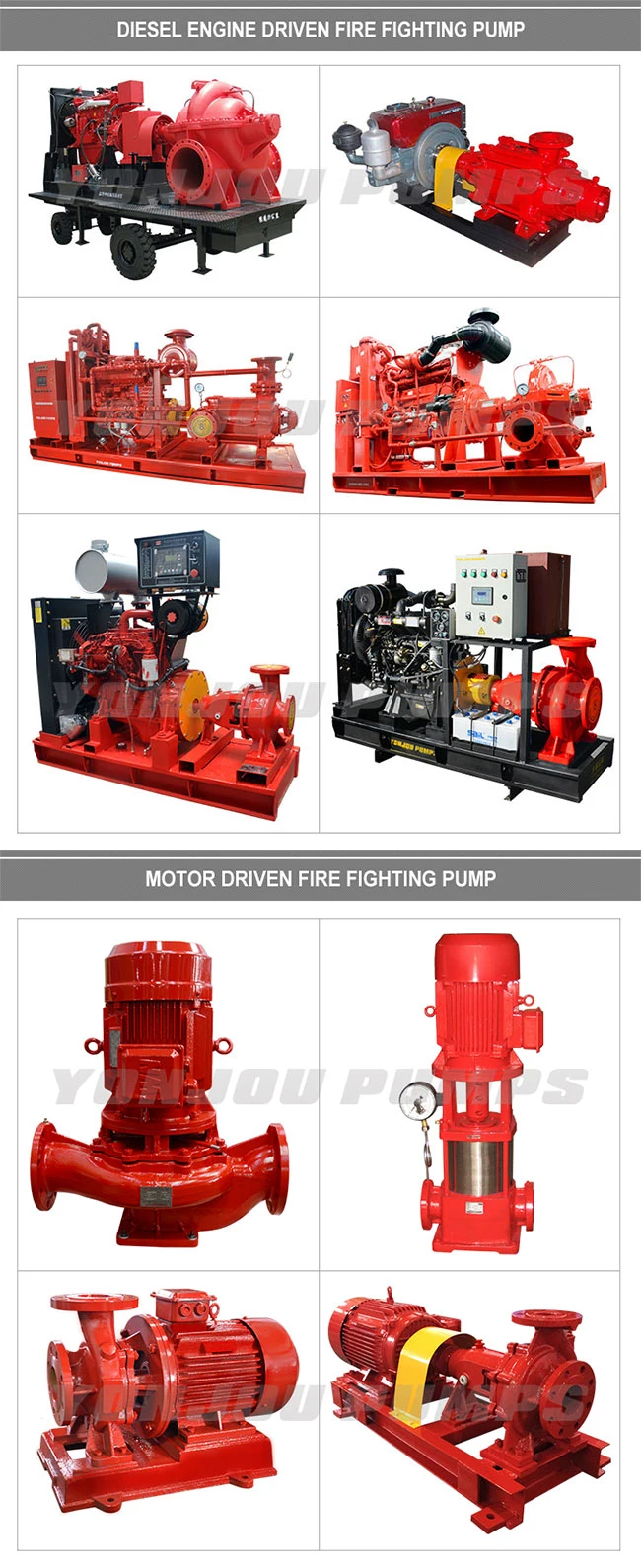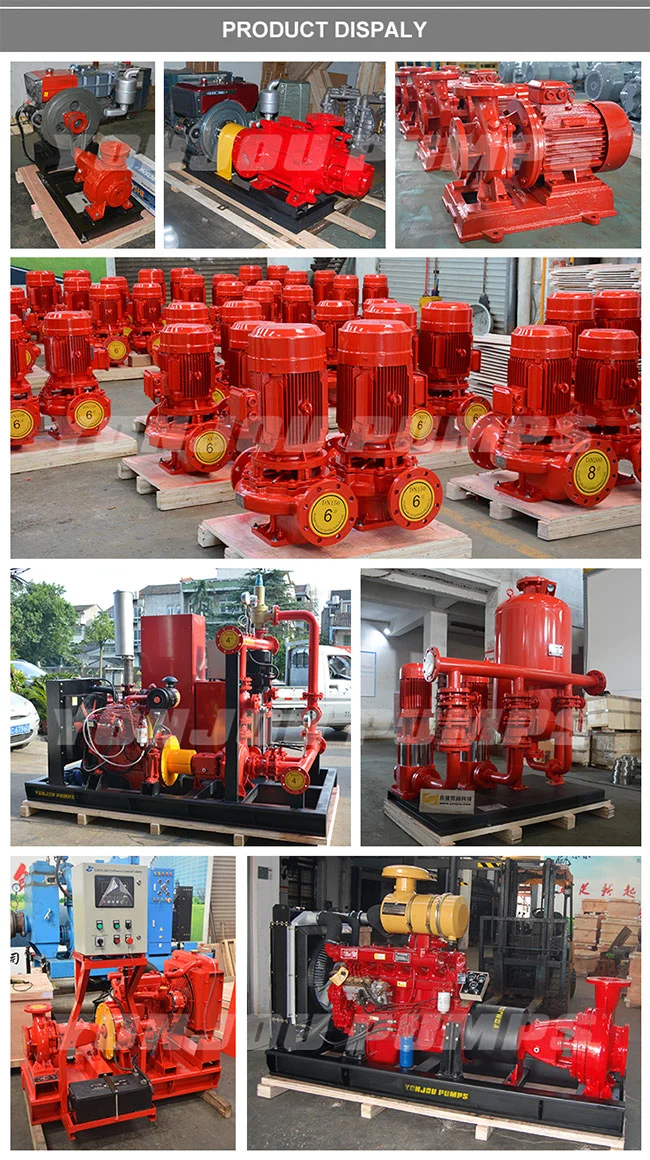 Company information:

Zhejiang Yonjou Technology Co., Ltd is one of the leading manufacturers and exporters in the field of industry pumps with manufacturing facilities in mainland China. We are specialized in oil pump, diaphragm pump, diesel engine pump, centrifugal pump, screw pump, chemical pump etc.